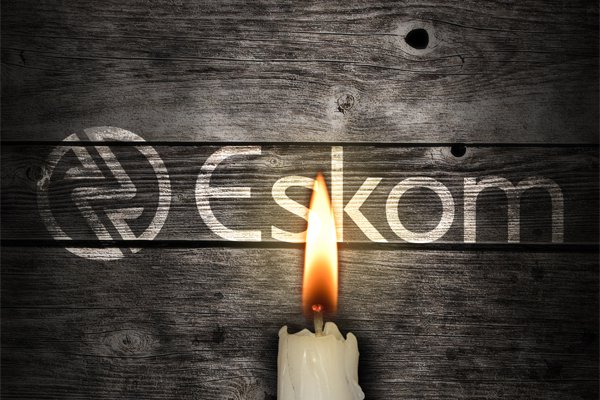 South Africa should prepare for "years of gloom" and citizens must start stockpiling candles and torches, thanks to what lies ahead at Eskom.
According to a report in the Sunday Times, Eskom's load-shedding and financial problems "could drag the country into a death spiral".
Eskom needs to spend billions of rand on maintenance in 2019 and has promised that load-shedding will subside by March, but the report quoted energy analyst Ted Blom who said coal shortages will continue until 2025.
"About 80% of Eskom power generation relies on coal," said the report.
Eskom has been described as being at a "coal cliff", where there are not enough coal mines to supply its needs, and that new mines will take years to develop.
Eskom has made headlines in recent weeks for its coal shortages, and in November 10 of its power stations had less than 10 days of coal supply left.
With coal shortages comes more load-shedding, and while this is a severe problem for people who want to go about their daily lives, it can be a death sentence for businesses and the economy.
Continued load-shedding may even force the ratings agencies to downgrade SA to junk status due to all the local investments which would disappear.
Econometrix chief economist Azar Jammine stated in the report that this has led South Africa's growth rate to drop to the second-worst among the G20 countries.
Economist Mike Schussler described this as "a nightmare for SA", and said we are "at the edge of a cliff".
Eskom technically bankrupt
The Organisation Undoing Tax Abuse (Outa) recently said Eskom's financial results indicate a company that "is technically bankrupt".
While presenting its 2018/2019 interim results, Eskom revealed that its 2007 debt of R40 billion has swelled to R419 billion and is estimated to exceed R600 billion in the foreseeable future.
In addition, Eskom's huge staff complement including fixed-term contractors has increased to 48,628 in 2018 from 47,658 in 2017, costing South Africans R29.5 billion in March 2018.
Eskom's dire financial situation is set to get even worse as its full year loss is set to grow to R15 billion – up from the expected R11.2 billion.
Outa said Eskom does not have a sustainable business model or a comprehensive financial plan to claw itself out of the debt hole it is currently in.
"If Eskom was a private company, it would either be under business rescue or in liquidation," said Ronald Chauke, Outa's energy portfolio manager.
He said the appointment of Calib Cassim as Eskom's permanent chief financial officer may offer some stability and comfort that the rot will stop.
However, Outa said, it's the power utilities' declining revenues which inhibit it from turning into profitability or controlling its ever-increasing operational costs.
Eskom moves turnaround strategy to 2019
Eskom has also said that it only expects to launch its turnaround strategy in 2019 after at least two delays of its much-anticipated recovery plan.
The power company's long-term strategy has been approved by the board, but the plan is seen as being implemented "in the new year".
This news come after a third day of scheduled power outages on Saturday due to inadequate energy availability.
Financial constraints limited maintenance amid unplanned outages from an aging fleet of power stations, making matters worse.
Reporting with Bloomberg.
https://mybroadband.co.za/news/energy/287828-prepare-for-many-years-of-eskom-load-shedding.html