Parcel Tracker supplies PostNet Tracking services to clients with PostNet packages on the way. PostNet is the largest privately owned document and parcel courier network in South Africa, with over 350 owner-managed stores countrywide. PostNet was started in 1994 to meet the business services needs of thousands of small businesses and individuals when there was a huge need for such a service in South Africa, and it has grown quickly to its current level since then.
The stores, which are operated as part of a franchise network,  daily provide services to over 65,000 walk-in clients, with services provided including abovementioned local and international parcel delivery services and PostNet parcel tracking, as well as various important business services like the following:
Business Services provided
Private box postal services which are affordable, safe and secure, as well as guaranteed to be free from junkmail and available at convenient locations at PostNet stores countrywide
Copy and Print services where walk-in clients can print colour and black documents, flyers and business cards, as well as litho printing and even printing of flags and banners
Stationery supplies like printing paper and envelopes, packaging materials, rubber stamps, name badges and corporate gifts
Internet access, Fax and Email services
Courier services PostNet to PostNet (also a prepaid option), PostNet to Door as well as an International parcel service using Aramex and DHL Express
PostNet Parcel Tracking using their online presence
PostNet Tracking
To perform a PostNet Tracking number search, enter the number into the search box above and click Search
Tel: 0860 767 8638
To lookup package tracking for another courier, choose the courier below and enter the tracking number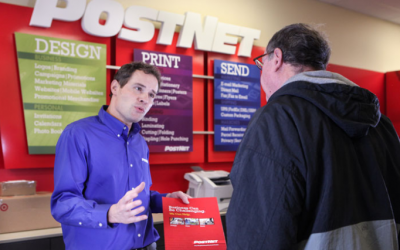 New global partner underscores power of PostNet brand services in international markets While PostNet is well known among the businesses we serve every day, the franchise also has a stellar reputation among international giants. Just recently, Aramex, a leading global...
read more