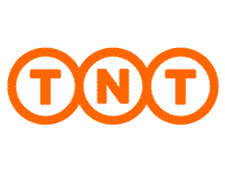 TNT Tracking is a service offered by the Parcel Tracker website for finding and tracking packages sent using the TNT courier network
To perform a TNT Tracking lookup, enter the tracking number supplied to you into the search box above and click Search
TNT Express is an international courier delivery services company, now a subsidiary of FedEx, with its headquarters in Hoofddorp, Netherlands. The firm has fully owned operations in 61 countries, and delivers documents, parcels and pieces of freight to over two hundred countries.
Shortly after the end of World War II in Asia, Australian Ken Thomas set up Thomas Nationwide Transport with a single truck in Sydney. At the same time, Hungarian immigrant Peter Abeles had formed Alltrans with fellow Hungarian immigrant George Rockey.
In 1967, Alltrans merged with Thomas Nationwide Transport, and the combined companies became TNT Ltd., operating then in both Australia and New Zealand. Under Abeles' guidance as managing director, TNT quickly expanded, and by the 1980s had established a presence in 180 countries and was termed "the second biggest transport empire in the world, operating by road, rail, sea, and air".
Expanding globally, by the 1980s the focus was on Europe, and TNT became the first transport company to buy its own aircraft, creating the first pan European overnight service using a dedicated fleet.
In April 2015, FedEx announced its intention to buy TNT Express and the deal was completed on 25 May 2016.
The company offers road and air delivery services in Europe, the Asia-Pacific region, the Americas, the Middle East, and Africa.
TNT Courier's Services
Domestic shipments – send and receive shipments in South Africa
Export from South Africa – Ship goods to over 200 countries
Import to South Africa – Book and receive shipments from other countries
For all above services, the following service options are available:
– 9:00 Express: delivered before 9am
– 10:00 Express: delivered before 10am
– 12:00 Express: delivered before 12pm
– Express: delivered before 6pm
– Economy Express: delivered by 6pm
Contact Details
Tel: 0860 122 441
To lookup package tracking for another courier, choose the courier below and enter the tracking number