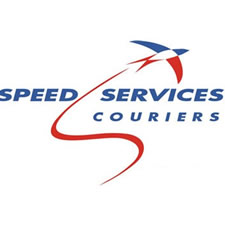 Parcel Tracker supplies Speed Services Tracking tools for SA Post Office clients that are waiting for packages sent by Speed Services Couriers.
Speed Services Couriers is a division of the South African Post Office, but operates independently of the parent company. They do however make use of Post Offices countrywide to offer Counter to Counter delivery of packages. Pickup and delivery of parcels is also available at PostNet branches countrywide.
During the 1970's, the dynamic growth of commerce and industry began to place new and considerable pressures on the service industry. Despite rapid advancements in the electronic communications and transport industries, the need to transport parcels and documents within a short time became a pressing need.
In 1991, the South African Post Office was launched as a limited company, a company which operates with the single-minded objective of providing services and products to meet the needs of both the commercial and private sector. It was at this time that Priority mail, an excellent, existing service offered by the Post Office, was recognized for its great potential and was specifically developed as an independent division of the Post Office, now known as Speed Services Couriers. Managed by a team of dedicated professionals with many years of experience in the courier industry, Speed Services Couriers provides the most unique express delivery service available in South Africa.
Speed Services Couriers offers a full courier service from your premises to delivery destinations on a national basis. The following delivery types are offered:
Door to door – customer's premises to receiver's premises overnight
Counter to door – from customer's Post Office for overnight premises delivery by 10:30 the next morning
Sameday courier – customer's premises to a receiver's door or Post Office in the same day
Counter to Counter – overnight delivery from Post Office to Post Office
Door to counter – from the customer's premises to the receiver's Post Office
Early Bird Delivery – delivered to the receivers Door by 09:00 the following morning
Other limited services are a Saturday service and After hours service
Speed Services Couriers also offers customers a pre-paid counter-to-counter option. (This is a bag or stamp which customers purchase on a cash upfront basis. All distribution costs are included in the price of the bag/stamp).
To perform a Speed Services Tracking lookup, enter the tracking number supplied to you into the search box above and click Search
Tel: 0860 023 133
To lookup package tracking for another courier, choose the courier below and enter the tracking number
Speed Services Couriers News
Speed Services Couriers is taking advantage of the Internet's potential by providing an on-line service to customers. The new service, which has been introduced in co-operation with ECnet, makes Speed Services Couriers one of the most modern and technologically...
read more