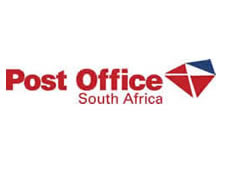 SA Post Office Tracking a service offered to clients of the South African Post Office for tracking documents and parcels that have been sent to them and are en route. To perform a SA Post Office Tracking number search, enter the number into the search box above and click Search for tracking parcel post office
South African Post Office (SAPO or SA Post Office) is the national postal service of South Africa and as a state owned enterprise, its only shareholder is the South African government. In terms of South African law, the Post Office is the only entity legally allowed to accept reserved mail, although it has many competitors that deliver parcels and freight. It employs over 23,800 people and operates more than 2,486 postal outlets throughout the country and therefore has a presence in almost every single town and city in South Africa.
Mail was transported by motor car for the first time in 1911, and SAPO experimented using camels to deliver mail, replacing them with an ox cart service in 1914. In December 1911, the first air mail delivery took place with a 7.5 min flight from Kenilworth in Cape Town to Muizenberg.
By 1919, there was a regular motor car service, and a regular air-mail service was introduced the same year. The first overseas air-mail service was introduced in 1932, and the Springbok Air Service was introduced between the Union of South Africa and Britain in 1945. The first definitive stamp series of the Republic of South Africa was issued on 31 May 1961. In 1973, postcodes were introduced to facilitate automated mail sorting and standardised letters were introduced later that year.
In the 2010/11 financial year nearly 1,5 billion mail pieces were processed. To process and distribute this volume of mail items the group operates 6 large mail centres and more than 40 depots across the republic.
Services
Domestic Parcels
An Ordinary parcel is any postal item that is bigger than 353 x 250 x 30mm and/or weighs more than 1kg. The maximum length is 1m and the length plus girth may not be more than 2m. The domestic counter-to-counter parcel service (ordinary parcel) is the most economical way to send a parcel, and is available at any Post Office in the country.
Ordinary parcels (international)
Ordinary parcels are used to dispatch or send goods and material that are too large for small parcels or letter post and may weigh up to 30 kg. (The maximum weight differs from country to country.)
Small Products
For small quantities of low-mass goods under 2 kg at a lower rate and with simpler customs declarations than for large parcels.
Large Products
Used to post goods and material up to 30 kg. The maximum mass differs from country to country.
Registered Mail
A separately streamed service with added security for letter post items.
Tel: 0860 111 502
To lookup package tracking for another courier, choose the courier below and enter the tracking number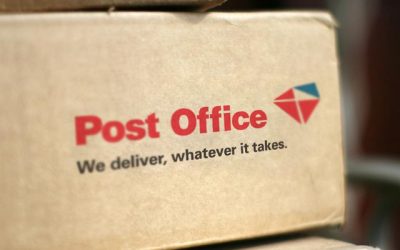 The SA Post Office (SAPO) wants to become the preferred delivery partner of South African online shops and is investigating drone deliveries of packages. This is according to a report by Moneyweb, which spoke to SAPO CEO Mark Barnes recently. SAPO will accomplish this...
read more