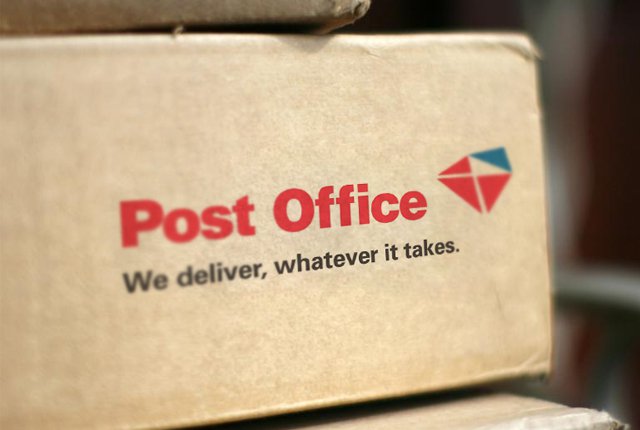 The SA Post Office (SAPO) wants to become the preferred delivery partner of South African online shops and is investigating drone deliveries of packages.
This is according to a report by Moneyweb, which spoke to SAPO CEO Mark Barnes recently.
SAPO will accomplish this by launching an ecommerce platform in April 2019, investing in the organisation's infrastructure and working with "local and international online retail players".
A move to becoming an ecommerce player will be a big revenue stream for the Post Office, stated the report.
While SAPO's plan may sound promising, there's one big problem: the organisation must be delusional if they think South African ecommerce stores will even consider using them.
No way Post Office
The SA Post Office has a bad reputation, and MyBroadband has received scores of complaints from readers who state that their letters and parcels often never arrive after being sent.
In fact, one reader stated that when they shop on international sites like Wish.com and their orders go through SAPO, they know that around half the packages they order won't arrive on time – or at all.
Tests by MyBroadband have also shown that something as simple as delivering a letter from Pretoria to Durban cannot be handled by the organisation.
While the Post Office states that a letter will take four days between cities in different provinces, our tests revealed that letters took over three weeks to be delivered.
In the world of ecommerce, where customers often expect their deliveries the next day and a poor experience can break trust in a brand, missing deadlines will not be accepted.
Good delivery services are such a crucial part of an ecommerce business in South Africa that leading online retailer Takealot has invested large sums in its Mr D courier service – now known as the Takealot Delivery Team.
The company's courier service delivers packages for all Takealot Group companies, and is key to the quick and reliable delivery options consumers expect.
Even with funding and experience, however, success is not guaranteed when it comes to online deliveries.
Makro experienced issues with the fulfillment of online orders through its ecommerce store recently, and has set out to improve its service delivery.
We won't use them
The risk the Post Office poses in terms of poor service is something ecommerce companies are well aware of, and those which spoke to MyBroadband said they have no plans whatsoever to use SAPO for deliveries.
Rebel Tech and Wootware, two of South Africa's most prominent online PC retailers, said the Post Office is not an option for them.
"At this stage we would not use the Post Office for any deliveries. The lack of service and the outright 'don't care attitude' from tellers and telephone staff has completely ruined the Post Office as an option for us," said Rebel Tech.
"We aren't considering using the Post Office for deliveries to our customers. We're happy with the service of the courier partners that we use and can't see any clear benefit to switching the Post Office for our customer deliveries," said Wootware.
Raru told MyBroadband it does not use the Post Office for its business, and has no plans to in the future. Loot echoed these sentiments.
"There are no plans to use the traditional SA Post Office service based on the prohibitive costs involved and below-par customer experience," said Loot.
It added that a small volume of orders, based on customer demand, go through Speed Services Couriers – an independent division of the Post Office – for counter-to-counter deliveries, and the customer experience has been good.
Parcelninja said it does not use the Post Office and has no plans to do so. The company uses courier services to send packages, based on its previous experiences in the market.
This feedback is in line with what industry players have previously told MyBroadband: with customer satisfaction and market share on the line, using the SA Post Office is a big risk to their business.
https://mybroadband.co.za/news/government/298884-the-sa-post-office-is-truly-delusional.html